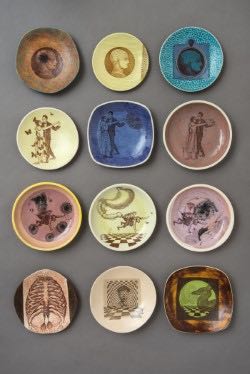 The Sam Francis Gallery at Crossroads School for Arts & Sciences Presents
Twice Around the Sun

Exhibition: September 5-October 6, 2018
Opening Reception: Wednesday, September 12, 4-6 p.m.

Twice Around the Sun features artworks made by the members of Crossroads School K-12 Visual Art Department. Each teacher has their own art practice, and each brings a creative voice to the department. Every day, Crossroads' teaching artists bring their extensive knowledge, experience, and passion from their practice into the classroom.
Featuring artwork by Crossroads teaching artists:
Susan Arena
Melissa Bouwman
Janice Gomez
Molly Hansen
Morgan McGlothan
Peter Melville
Rich Mudge
Vincent Ramos
Jesse Robinson
Leslie Rosdol
Vernon Salyers
Carly Steward